Magic Eye Collector's Items
Magic Eye Star Wars Calendar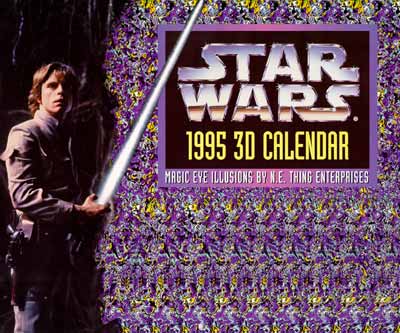 The Magic Eye 1995 Star Wars Calendar is 12" by 10".
Garfield's Magic Eye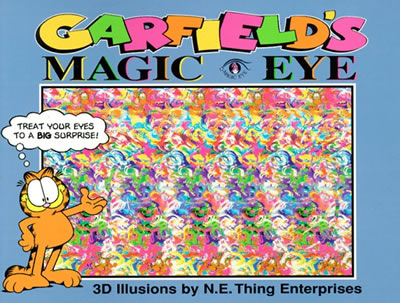 Softcover, 32 pages. 8" x 6". Published in 1995 by Andrews and McMeel.
Garfield, Odie and Jon do their thing with tongue in cheek 3D images provided by Magic Eye.
Magic Eye "Da Boss" Necktie

The Magic Eye tie is 100% silk and manufactured by the Brookville Corporation.
An entertaining clothing accessory for work or a a night out on the town, the Magic Eye tie is a great conversation starter when turned sideways to reveal the hidden image.
© 2018 Magic Eye Inc., All Rights Reserved